Outlook 2023 – Questions to the Management
April 21, 2023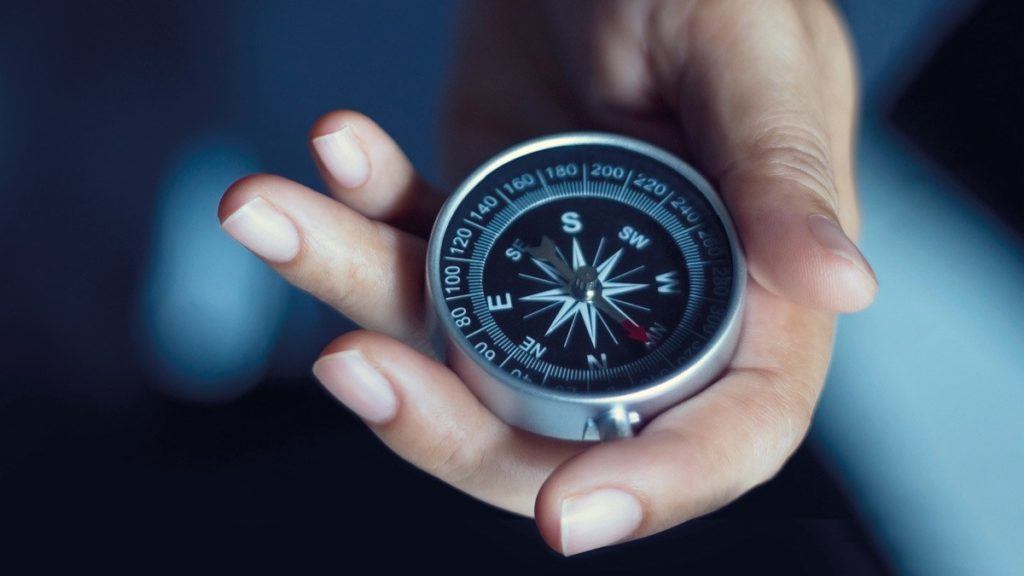 Mr. Zhang Bin, the biggest challenges in the coming years are the digital transformation in business and efficient strategies against climate change. What is the market leader's strategy?
We see it as our task to take the lead in shaping both future fields, together with the other divisions of the Haitian Group. This is already reflected in many areas of the Group. Our decades of experience in mechanical engineering are of great benefit to us, as are the high synergy effects within the Haitian Group and, last but not least, our extremely innovative and inquisitive team.
The new Generation 5 machine is an important component, an important step on this path, but also only one part. Never before have our machines been so energy efficient, so efficient, so intelligent. We have focused on these key areas and consistently developed the potential of Generation 3.
In parallel, we have scrutinized the footprints of our own production and changed many things in the direction of sustainability. From installing large photovoltaic systems on our hall roofs and our waste management system to switching to internal e-mobility.
"The intelligent functions we have developed are "in line" with the development of our G5 machines."
Mr. Zhang Jianfeng, what are the most important product strategy issues for Haitian International this year?
First and foremost, the introduction of the G5 technology generation and the constant updating of our technical platform, for sustainable development.
Related to this, providing diversified solutions for different customer needs, from low-level to high-end markets. And finally, we want to develop further customized solutions, for different application areas, markets and requirements. That's where we continue to place great emphasis on energy saving and efficiency; these will remain topical issues. In this respect, we will also deepen our commitment to low carbon certification and continue our cooperation with the China Electronic Energy Saving Technology Association to provide CO2 certifications.
Mr. Zhang Jianfeng, with Haitian Drive Systems in the Group, you have a highly innovative partner at your side in matters of drive technology and energy efficiency. How does this benefit the customer?
The close partnership with Haitian Drive ensures our customers the optimum performance of our injection molding machines, through customized drive and motor systems. Haitian Drive also supports us in technical breakthroughs with customized innovations to meet new market requirements or "green" objectives. But the short, stable supply chain of our motors from Haitian Drive should also not be underestimated and is of great value to our customers.
Mr. Zhang Bin, in Haitian Smart Solutions, you have direct access to a center of excellence in digital transformation. A decisive advantage with a view to the future?
Absolutely. In partnership with Haitian Smart Solutions, we are able to offer turnkey solutions for our customers, and very efficient and cost-attractive solutions at that. With deep integration. All in all, very flexible and economical solutions that give the customer maximum possibilities for future expansion. And in doing so, we can also respond very efficiently to customer-specific needs, whether it's changing production lines or opening up new markets. Ultimately, Digital Transformation is an all-encompassing topic, and by working closely with Haitian Smart Solutions, digitalization at Haitian International – as in all other divisions – is accelerated many times over.
Mr. Zhang Jianfeng, what new highlights characterize Generation 5?
Energy savings of up to 20% or more, overall resource conservation, compact machine designs, less space requirements, and just a lot of intelligence functions that bring various benefits in application.
Mr. Fu, Haitian International has already filed more than 150 patents for developments around the new generation. Which development are you most proud of?
We have dramatically reduced the energy consumption of our machines, but at the same time we have been able to further improve the precision and efficiency of the machines. The result is tangible customer benefits: stable production runs, with even less energy consumption.
Electrical charging was already available as an option in Generation 3. What changes led to this incredibly high energy saving of an additional 20%+?
The difference is that the previous solution required a decision on the customer side, they had to invest some money for charging. With the G5 machines, by working with Haitian Drive, we were able to significantly improve the energy savings of the electrical charging unit. I don't want to go into technical details at all, the important thing is that this energy advantage now comes as standard, that we pass it on as part of the standard equipment. So customers don't have to invest any extra money to achieve this kind of energy-saving result. Another advantage for their competitiveness, but also for the sustainable development of the market.
Mr. Zhang Jianfeng, the hardware of the machines are hardly changed. Have the possibilities in the mechanical design of an injection molding machine already been exhausted, or are there still groundbreaking things to be expected here?
Changes to the mechanical structure may not be that noticeable, yet our team has worked hard to optimize all mechanical structures and parts down to the last detail. This includes the topological structure, the use of new materials and new processes that result in significant optimization of the machine's performance, such as increasing the screw speed, etc.
But rest assured that there will be some more breakthrough changes regarding injection molding machine design, we are already working on them.
Mr. Fu Nanhong, are significant developments also expected in software design?
"It can be assumed that there will be. With the continuous improvements in control technologies as well as smart technologies, the developments at the software level will be more intense, and the changes more visible. With the increase in performance of control systems, communication technologies and cloud computing technologies, we expect huge development opportunities for injection molding machine software. For example, the introduction of dual-core CPU architecture in all electrical machine series. Nevertheless, a software technology is always closely related to the mechanical structure, in this respect, the improvement of the machine structure can also support the development of the software."
Mr. Zhang Jianfeng, injection molding machines are getting smarter, and not just at Haitian. What are you doing differently from your peers?
"Basically, (almost) all competitors are working on intelligent functions. Functions that are slightly different, of course, because each company takes a different approach. The intelligent functions we have developed are "in line" with the development of our G5 machines. For example, Energy Management 2.0, where we have dispensed with conventional sensor technology and instead created a customized mathematical model. Everything inhouse and in close coordination with our sister divisions. And our solution is offered as a standard solution at no additional cost to the customer."
Mr. Zhang Bin, why did HTI choose to offer most of the smart features as standard?
"Our principle still applies: We want to give our customers the greatest possible competitive advantages. Without imposing additional costs on them. Just Technology to the Point.