THINK GLOBAL, CARE LOCAL
October 17, 2022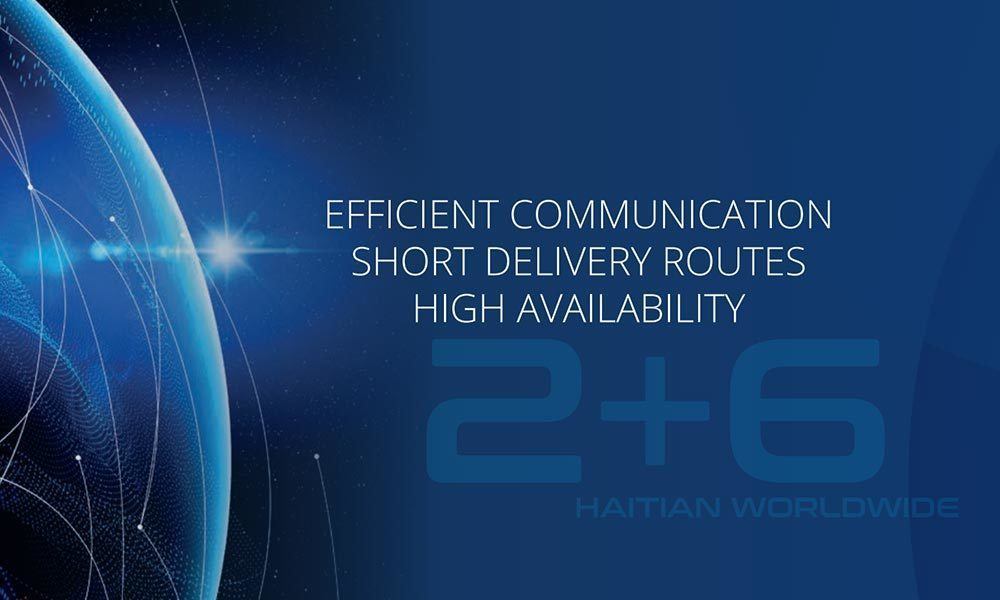 Haitian International has redefined availability and delivery reliability.
Speed and reliability are core values of the Haitian International Group brand. The global infrastruc- ture network of our own sites and logistics and service partners plays a key role in this.
Congestion at ports, disrupted supply chains – uncertain logistics parameters around the globe. Triggered by the pandemic and exacerbated by political tensions, the quality of supply has not ex- actly taken a turn for the better. With its "2+6 strat- egy" and developed synergies within the Group, Haitian International began to rethink logistics years ago and created alternative structures.
2+6 = efficient communication, short delivery routes, high availability
The concept is working. The "2+6 strategy" marks the pillars of the global presence of the world market leader: 6 regional headquarters (Singapore, Japan, India, Germany, Turkey, Mexico) in important sales markets where machines are built and/or assembled, as well as 2 headquarters in Ningbo, East China and Shunde, South China, where development, production and manufacturing are carried out on an even larger scale. The heart of this decentralized Manufacturing Power is a regionalized manufacturing platform, developed across the Group under the Haitian Machinery brand. More importantly, the regional headquarters will enable the Group to create a more efficient platform for communicating with its local customers and to respond quickly to customized solutions.
The network of all production sites, application centers and service bases in 60 countries around the world succeeds in providing customers with optimum supply and support throughout the entire product life cycle. From initial delivery and on-site customizing to product experience, technical application diversity and support.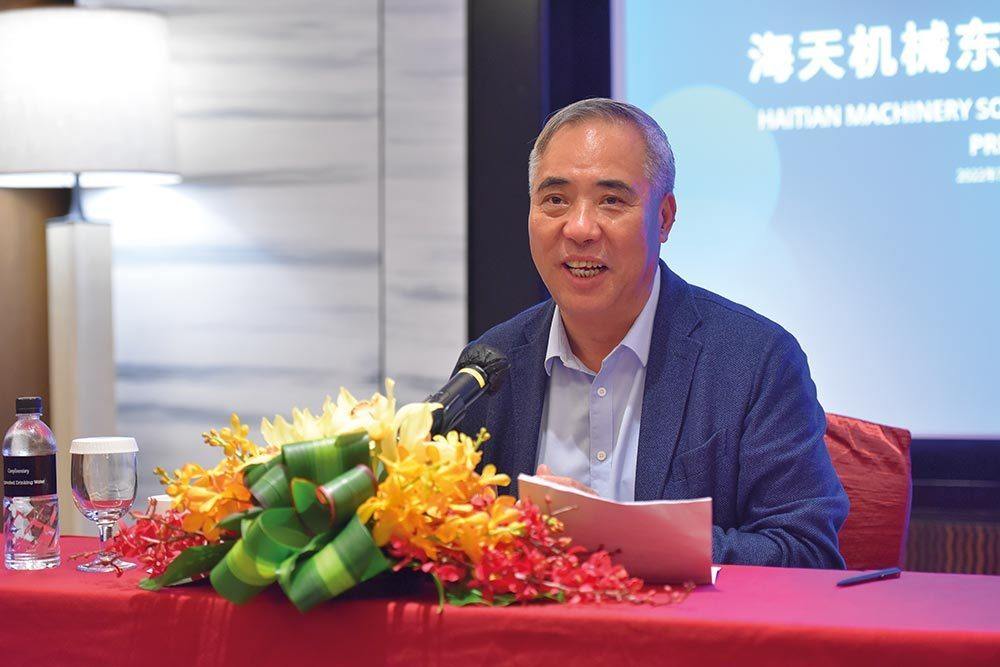 Zhang Jianming, visionary and chairman of the entire Haitian Group at the opening of the regional site in Singapore
High synergies within the Haitian Group
This is possible because Haitian has evolved from a dedicated machine manufacturer to a partner and system provider for intelligent manufacturing in more than 50 years on the market. Because basic principles such as material and process technologies are given priority in the in-house research institute, and because creative platforms bundle the interdisciplinary exchange within the Haitian Group. The goal has always been to strengthen the company's own innovative power and the sustainable development of the divisions.
Today, the Group can offer processors a wide range of solutions – from a single source. In the manufacture of injection molding machines, automation, CNC machines, die casting machines and drive systems. But also in the planning and design of intelligent production lines, up to the complete smart factory.