Celebrating the 10,000 export machine
December 6, 2021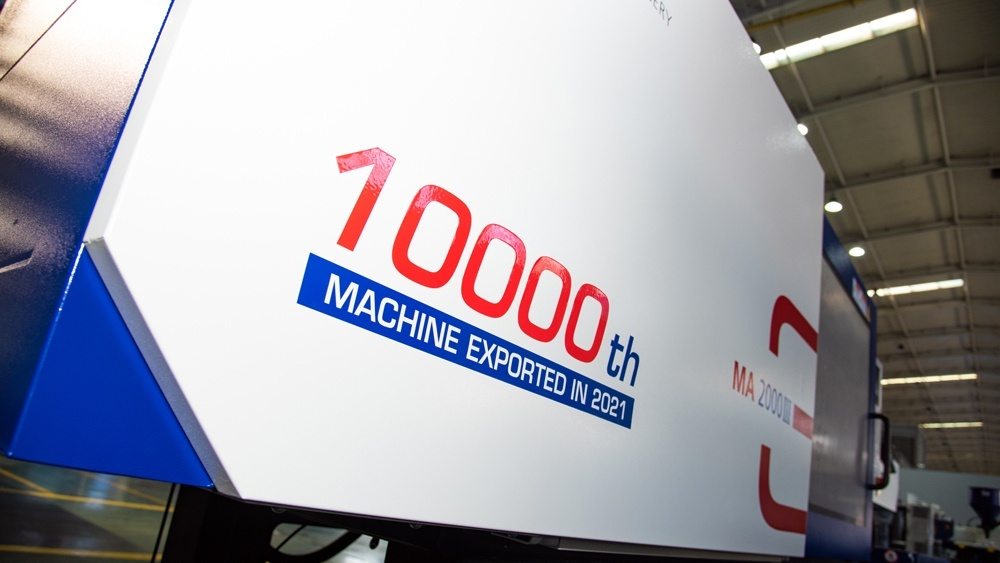 On December 1, 2021, a Haitian Mars injection molding machine made its way from Ningbo, China, to Vietnam. It is the 10000th machine that Haitian International has shipped overseas in 2021. At the same time, it is the first time that Haitian's annual export volume exceeds 10000 machines, marking a new milestone.
In 2021, the ongoing COVID-19 pandemic still had a great impact on the global economy, and foreign trade in particular is under tremendous pressure. Despite the ever-changing international situation and the additional "Force Majeur" in 2021, Haitian International has withstood the pressure as best as possible, while continuing to expand the overseas market. With our global presence combining sales, service, production, application and other resources, we have been able to comprehensively improve our product and service capabilities in overseas markets.
From the first exported injection molding machine in 1989 to today, when we have achieved an annual export volume of more than 10000 units, Haitian International has always insisted on "creating and extending advantages" for our customers. In the future, we will continue to pursue our mission of "Equipping China, Equipping the World" and continue to invest and develop all our locations to provide fitting solutions for all industries around the world.
At this point we would like to express our sincere gratitude to all customers and partners for their trust and look forward to the future with joy.