2020 track record: More than RMB 11.8 billion in sales and over 43,000 machines sold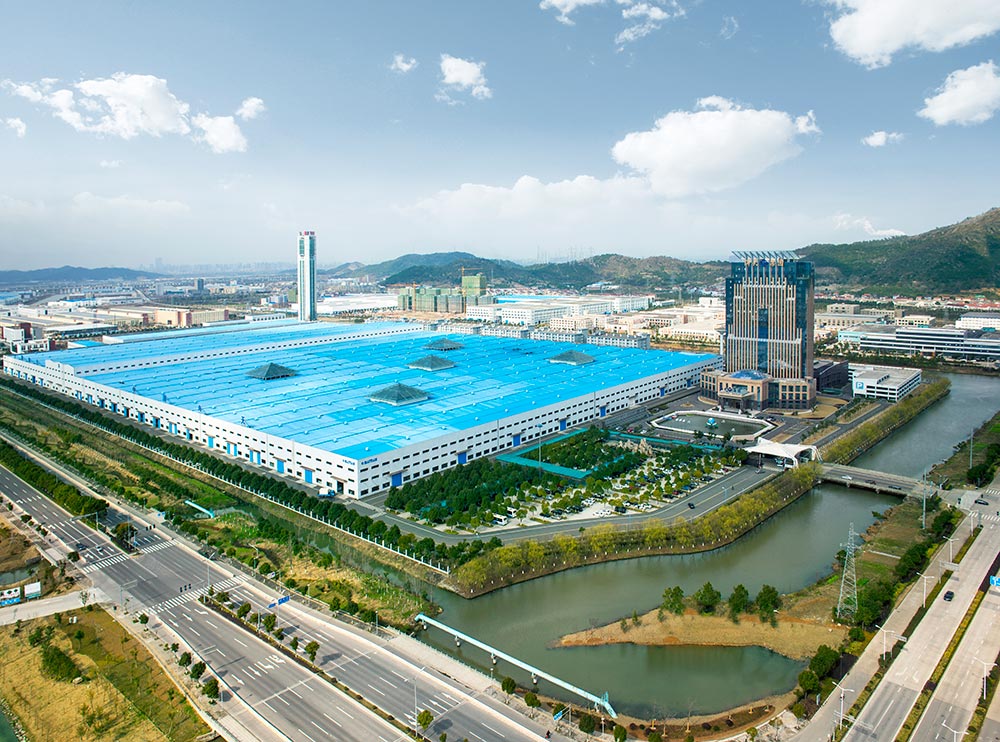 Haitian International successfully defied the Corona pandemic +++ Sales record with more than 43,000 machines +++ Annual sales up 20.3 % +++ 28.6 % sales increase for best-selling Mars Series +++ Special focus on digitalization.
March 22, 2021, Hong Kong. Haitian International Holdings Limited (stock code: 1882), one of the world's largest manufacturers of plastic injection molding machines, announces its annual results for 2020 (January 1 to December 31, 2020).
Global economy and business performance
In 2020, the Covid 19 virus outbreak and its rapid spread into a pandemic severely shook the entire global economy. Nearly all countries and all major economies in the world are still reeling from the effects today. China's economy benefited from strict preventive and control measures taken by the government and was soon able to return to positive growth and normal economic operation. Thanks to this rapid recovery in the domestic economic situation, the entire Group experienced strong, growing demand.
As a result, Haitian International posted a new sales record for the completed 2020 fiscal year, with well over 43,000 machines sold. This represents total sales of RMB 11,800.1 million and a year-on-year increase in sales of 20.3 percent.
Export increase due to global network
Although sales in some overseas markets were severely affected by the pandemic, the holding company recorded an increase in export sales thanks to the continuous expansion of its global network. They increased by 2.1% to RMB 3,518.5 million despite the pandemic.
Due to the strong demand for mass medical products and packaging in the first half of the year, there was a new sales record of the Haitian Mars Series with more than 37,000 machines sold. As a result, the 2020 annual sales of the best-selling Series increased by 28.6% year-on-year to RMB 8,214.5 million. The household goods and automotive markets also saw growth in 2020, despite Corona. This mainly benefited the electric Zhafir Series as well as the Haitian Jupiter Series with two-plate technology. Here, sales increased by 6.8% to RMB 1,439.9 million and by 3.2% to RMB 1,303.0 million, respectively.
Outlook and future strategy
Haitian International formulated a general overview of its five-year plan strategy at the beginning of 2021. Key objectives include strengthening its global market presence and consistently expanding its market share. Mr. Zhang Bin, Executive Director of Haitian International, said, "With industry-specific solutions, we will increase competitiveness in the high-end market, among others, and advance digital manufacturing solutions." Of particular importance in this context is the digitalization of in-house manufacturing, especially in terms of R&D, intelligent production processes, digital system integration and process control.
Furthermore, the focus is on the standardization of building components to further increase efficiency, especially in the optimization of technologies as well as smart manufacturing. "With the establishment of a young and innovative team, we will focus more on manufacturing processes and improve production capabilities in terms of flexibility and intelligence. The entire Group will continue to work hard to grow and develop successfully together with customers, employees and business partners in the future."